Igor Štromajer & Annie Abrahams by Gretta Louw in BOMB Magazine April 21st 2014.
BOMB Magazine has been publishing conversations between artists of all disciplines since 1981. BOMB's founders—New York City based artists and writers—created BOMB because they saw a disparity between the way artists talked about their work among themselves and the way critics described it.
"I first met Igor Štromajer online—we are net-based artists, after all. That was back in 2011 when I spent 10 days locked in a Berlin gallery, available 24 hours a day for contact via the Internet to test the effects of extreme online connectedness as part of a performance called Controlling_Connectivity. Igor became very involved in the performance, posing some of the most insightful questions from participants in the piece, and eventually dubbing me the "Joan of Arc of the Internet." Through Igor, I discovered Annie Abrahams's wonderful, groundbreaking networked performances such as The Big Kiss, where she spent several hours "kissing" a collaborator via the web using a split-screen and close-up webcam streams of each of the performers' mouths. Though very different in style, these two artists share a gift for showing us the messy, human side of the Internet and technology; their work is authentic, intimate, exploratory, and inspiring." Introduction by Gretta.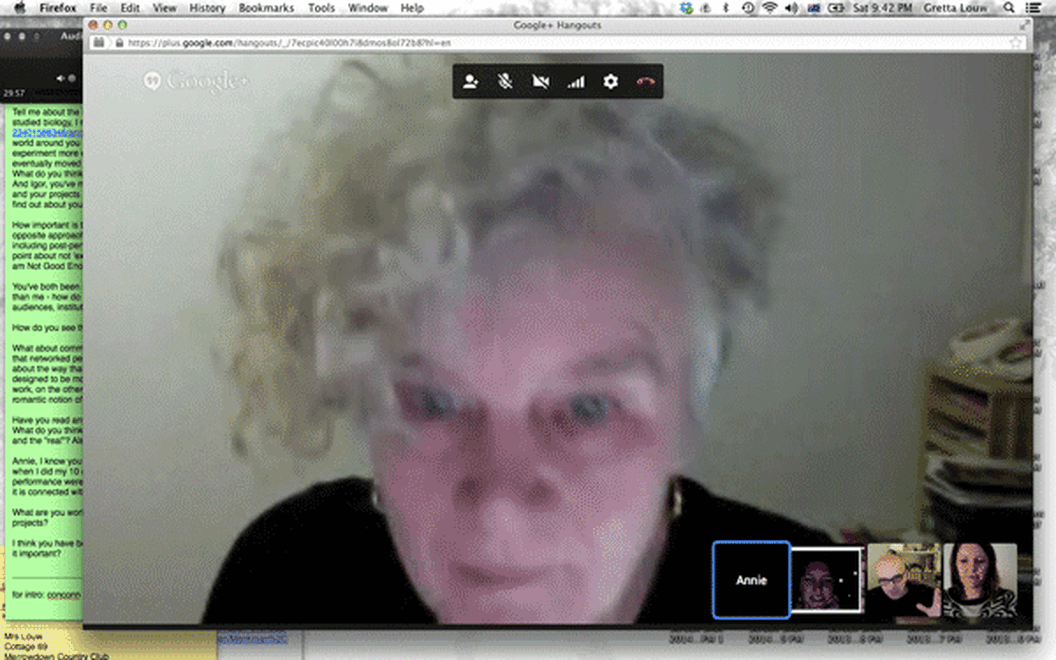 Filed under: Interview, Bomb, BOMB Magazine, Gretta Louw, Igor Stromajer